Features
Compared to powered air surfaces like the Joerns® Dolphin FIS® mattress, our Envella® bed may offer your patient:1
Up to 33% better pressure redistribution
Up to 61 times greater evaporative capacity
Up to 92% better shear performance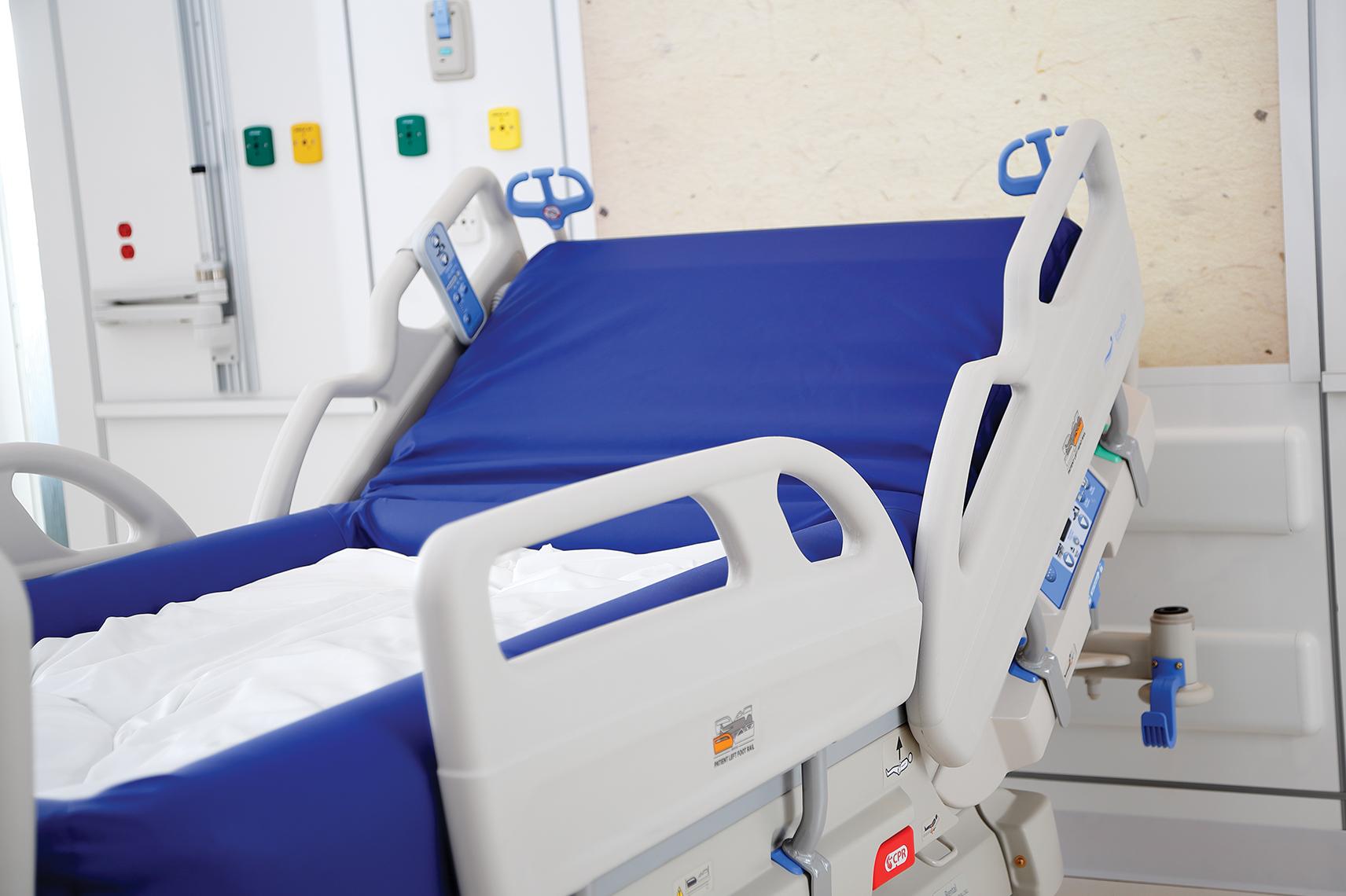 This healing environment is proven to enhance outcomes for a broad range of high-acuity wound cases:
Flap and Graft Healing in a Post-Op Study 16 flap patients were placed on AFT immediately after their operations. 94% developed no complications.2
Preventing DTI Deterioration in an Acute Care Study AFT helped to prevent Stage 3-4 pressure injuries in 100% of patients with DTIs, which resulted in reduced costs.3
Accelerating Pressure Injury Healing in a Long-Term Care Study Of 664 nursing home patients, those with Stage 3-4 pressure injuries who were placed on AFT healed 4.4 times faster and had 2.6 times fewer hospitalizations, compared to those who were placed on alternating pressure surfaces.4
Our Envella® AFT bed offers key improvements over its predecessors.
Elevate Your Patient's Comfort
The Envella® bed's auto-leveling bead bath and reinforced side bolsters help keep your patients from bottoming out
Adjustable firmness in the transition between the bead bath and the head section can keep your patients in the best—and most comfortable—position
The AFT air flow can be quickly modified
Adjustable comfort zones in the head section redistribute weight-based pressure
Enhanced temperature controls quickly heat or cool the bead bath
Elevate Your Patient's Safety
A bed exit alarm (with alert silence) helps protect your fall-risk patients
Side/Surface transfer deflates the bed's head and side bolsters to help you move patients more easily and safely
A head-of-bed angle indicator and alert help you monitor your patients for pulmonary complications Elevate Your Care Team's Productivity
The bed's touchscreen controls are simple and intuitive
Self-standing siderails and hooks for cord wrapping help your team to work safely and efficiently
An integrated scale lets you weigh your patient in the bed, without disrupting the wound site
High-quality casters and foot pedal braking make the Envella® bed easy to maneuver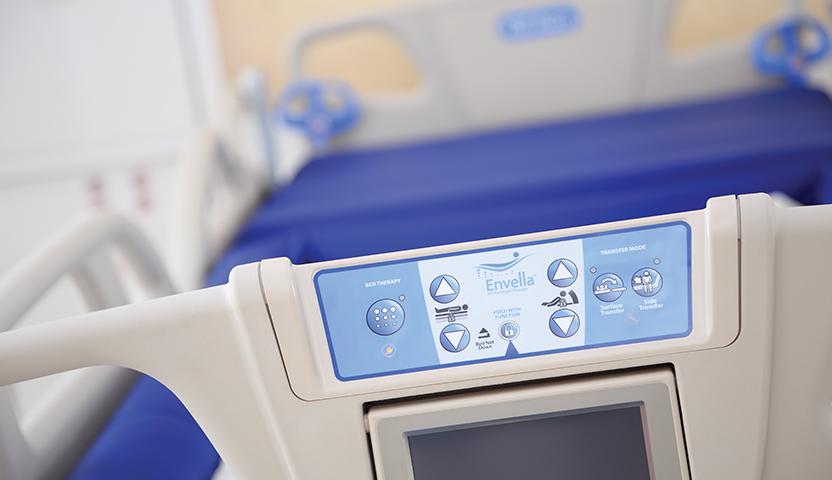 Dig deeper into product attributes to see how we can fit your requirements.
Accelerating wound healing. Elevating the standard of care.
AFT technology creates a fluid-like environment.
References:
Hillrom Whitepaper 201004r2. Data on File.
Dolezal R, Cohen M, Schultz R. The Use of Clinitron Therapy Unit in the Immediate Postoperative Care of Pressure Ulcers. Annals of Plastic Surgery. 1985;14(1):33-36.
Allen L, McGarrah B, Barrett D, Stenson B, Turpin P, VanGilder C. Air-Fluidized Therapy in Patients with Suspected Deep Tissue Injury. J Wound Ostomy Continence Nurs. 2012;39(5):555-561.
Ochs RF, Horn SD, van Rijswijk L, Pietsch C, Smout RJ. Comparison of air-fluidized therapy with other support surfaces used to treat pressure ulcers in nursing home residents. Ostomy Wound Management. 2005;51(2):38-68.
Technical Specifications
Dig deeper into product attributes to see how we can fit your requirements.
| | |
| --- | --- |
| High Position | 31.5" (80 cm) |
| Overall Width | 40" (101.6cm) |
| Patient Weight Range | 70 - 350 lb (32 - 160kg) |
| Overall Length | 92.5" (235 cm) |
Education & Documentation
Get in the know to get the most value out of your solution.