Because there is no such thing as a typical healthcare day or patient, we offer rental of Hillrom's beds and surfaces so you can be ready for anything.
Innovative technology. Proven clinical expertise.
We help you provide exceptional care for exceptional cases, with advanced technology, education and support to optimize treatment. 
Dependable service—how and when you need it.
Our large service network and flexible delivery options ensure your equipment arrives quickly, fully functional and ready for patients. 
Financial planning to maximize your value
Your Therapy Account Manager will partner with you to provide finance and product training expertise, so you get the most out of your investment.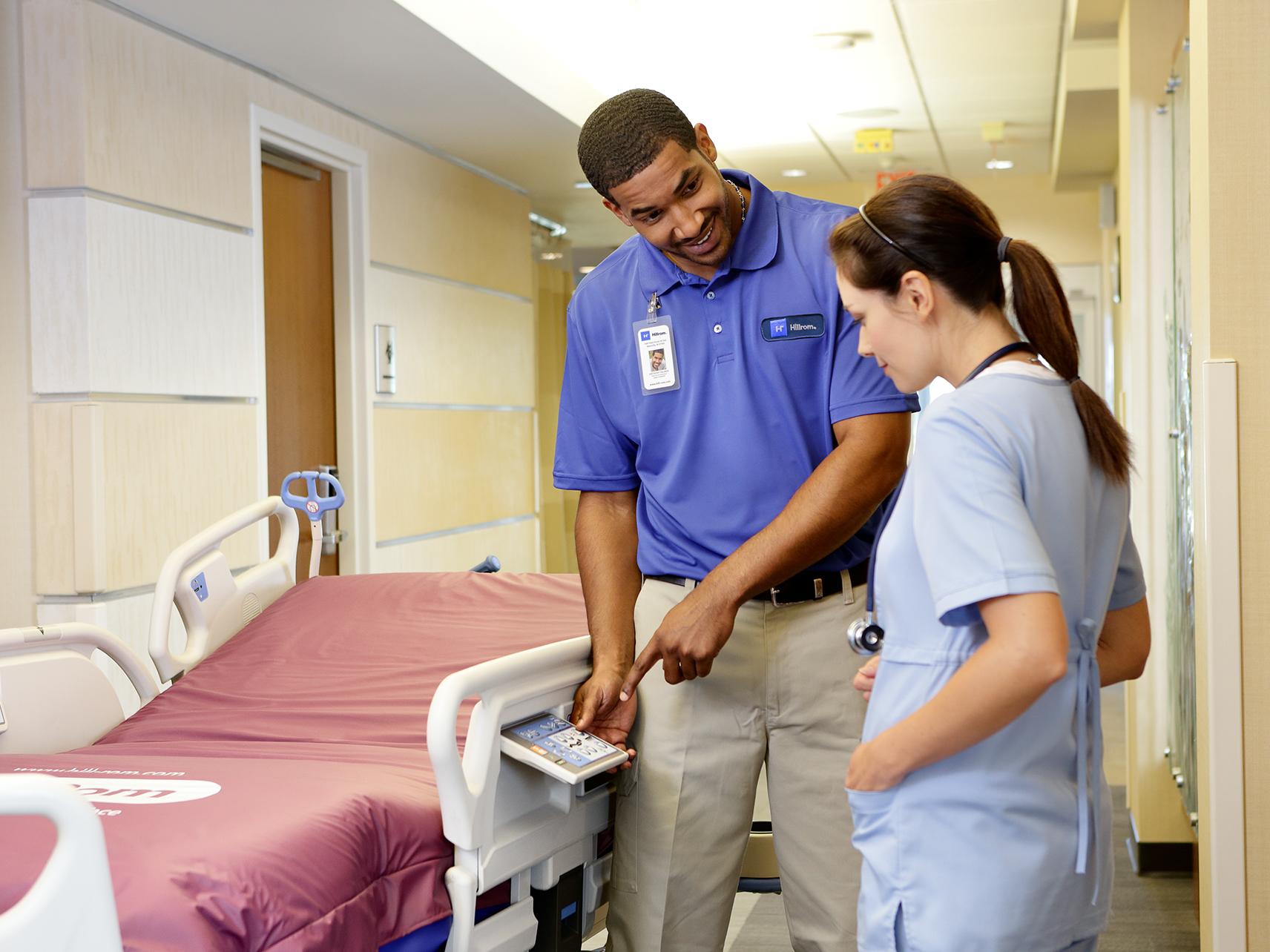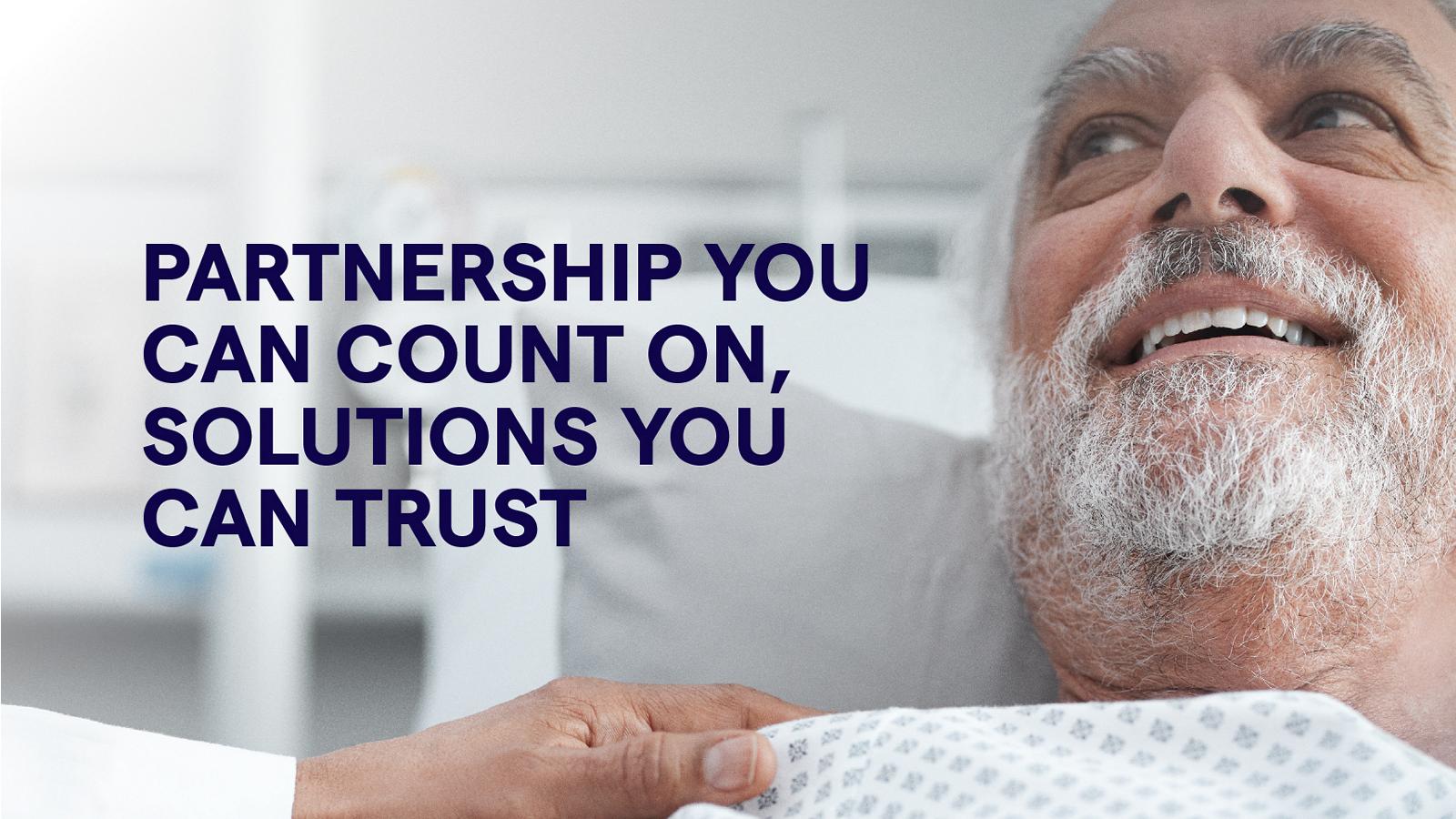 Dig Deeper
Our advanced solutions are only the beginning. Explore how Hillrom Rental Solutions deliver the equipment you need—plus the service and financial planning to help you make the most of it.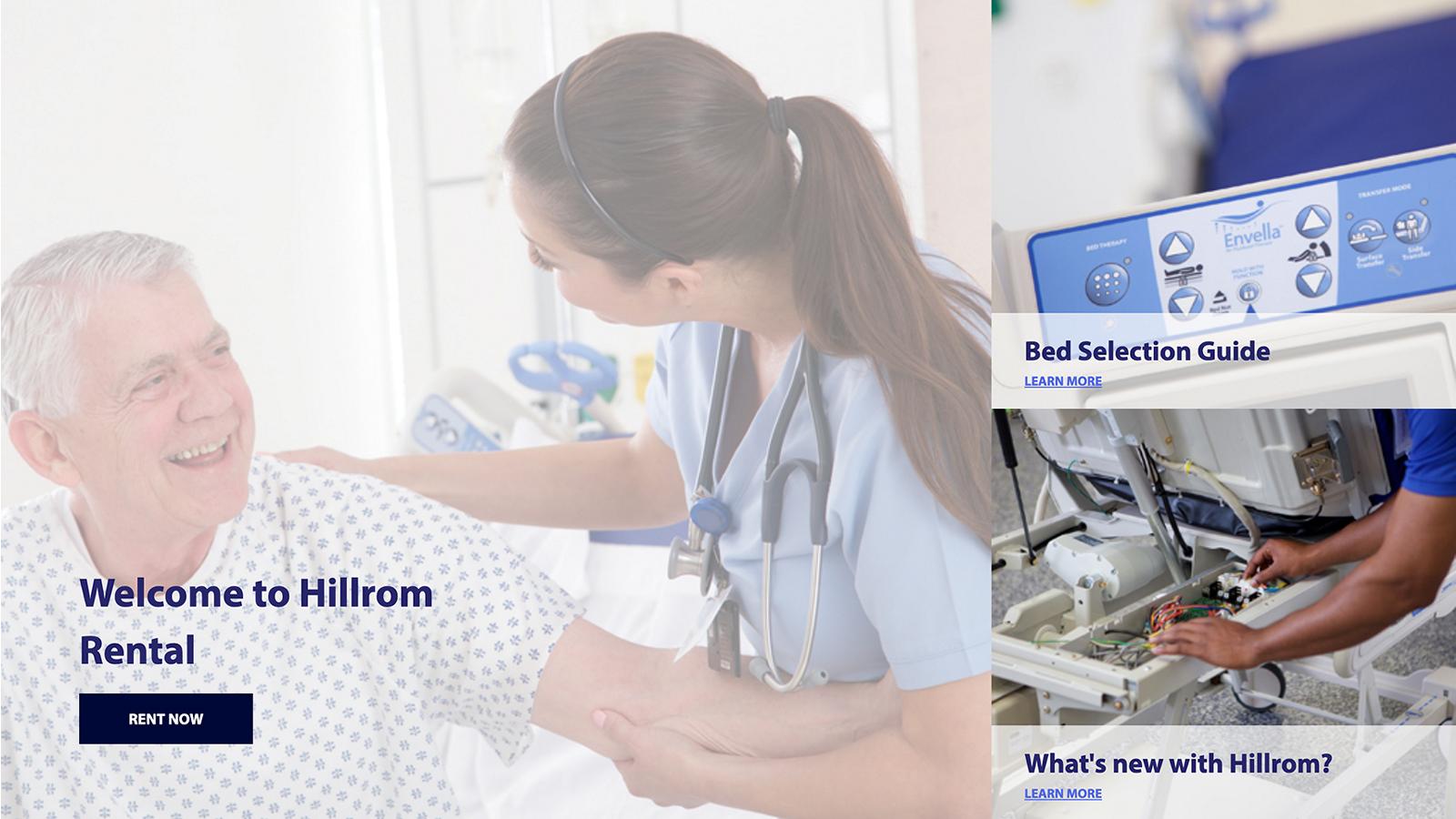 Order advanced rental equipment online. Easily.
Identify the right products for you. Place and manage orders, deliveries, removals and repairs. Track usage with our reporting dashboard. With our comprehensive yet simple platform, you can manage and optimize your Hillrom rental experience. Call us at 1.800.267.2337 to learn more about a rental partnership, or click below to see even more of our offerings.
References
1. Ochs RF, Horn SD, van Rijswijk L, Pietsch C, Smout RJ. Comparison of air-fluidized therapy with other support surfaces used to treat pressure ulcers in nursing home residents. Ostomy Wound Management. 2005;51(2):38-68.  
2. Hillrom Study. Width Retraction Force. Test Request 15-002. March, 2015.